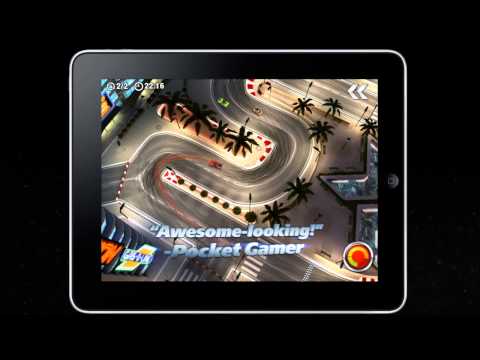 Not content to be simply bigger, badder, and better, this sequel to the award-winning original is a complete overhaul in every possible way. Draw the most efficient racing line and watch as the race plays out in stunning detail. Daring, breathtaking, and wholly original, this a racing experience like no other.
Huge single player campaign with over 180 challenges, gymkhana skill games and tons of content to unlock.
Realistic car physics, learn how each one handles and find the perfect racing line.
Gorgeous, highly detailed 3D tracks featuring ramps, slopes and tilts to test your driving skills.
Drive everything from Arctic Rally cars, to V12 Supercars in your quest to become the champion.
Race against your friends either through pass-and-play, or online through the all-new Friend Challenge mode.
"...the sequel steps it up in every way imaginable."

— TouchArcade
"…not only is DrawRace 2 going to feature a lot more content and visual polish, but it looks like it could be even more fun than the first game."

— Gamezebo
"...those who enjoyed the first title will find themselves falling in love with the game all over again."

— AppSpy, 5/5
"Sleek and immaculately-tuned, this racer offers an unparalleled driving experience..."

— PocketGamer, 9/10
"A unique and challenging racing experience not to be missed."

— AppAdvice