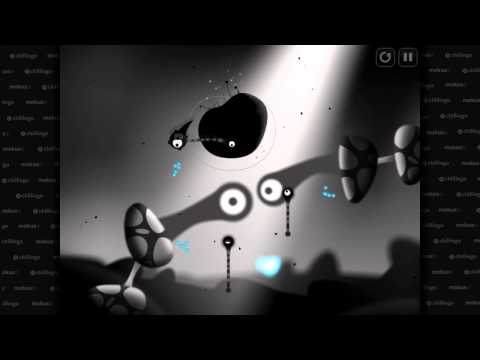 Blurring the lines between interactive art and games, Contre Jour showcases a beautiful but haunting world shaped by the interplay of light and darkness. Utilizing intuitive touch controls and set against a poignant orchestrated score, you'll guide a mysterious creature through organic and machined levels by manipulating the very environment itself.
Intuitive touch controls let you interact with the environment in delightful and suprising ways.
Sixty levels of mind-bending puzzles to explore and play.
An emotional musical score by famed composer David Ari Leon adds a level of sophistication and heart to the game.
Directly inspired by Antoine de Saint-Exupéry's legendary story, The Little Prince (French: Le Petit Prince).
"This is definitely one of the best looking titles on the App Store, with spooky visuals full of dark gray, black and neon blue; it's unique, to say the least."

— Modojo, 5/5
"...one of those "iOS games you just need to see."

— iLounge, A
"Contre Jour's amazing presentation communicates to players an immediate and palpable sense of specialness – something meaningful."

— IGN
"This game exemplifies how iOS games can push the boundaries of familiarity to create unique, new experiences."

— AppAdvice